Europe is ageing: one in four residents of the European Union is already aged 60+, bu 2080 the share of the very old (80+) will more than double. Europe needs to adapt to this challenge in a fair and sustainable way and leave no one behind. To achieve this, the EU must be driven by its citizens towards actions that embody our common core values: non-discrimination, equality and solidarity.
A Europe for All Ages
AGE Platform Europe calls on the European Parliament to foster initiatives that will protect the rights of Europeans at any age, including the respect for dignity and autonomy as basic human rights and preconditions for effective and meaningful participation in society.
1. Fighting age discrimination
Ageism and age discrimination are the most commonly accepted forms of discrimination, yet it is also the most widespread. It should become a priority on equal foot with other forms of discrimination, and mainstreamed in other policy areas such as employment. Fighting discrimination is a core part of the EU Treaties and new directives such as the horizontal equal treatment directives should be developed to ensure this fight continues.
2. Ensure adequate social protection to age in dignity
Social protection comprises safe, adequate and sustainable pensions, which should be guaranteed both to women and men today and for future generations. Ageing in dignity means to have access to affordable, person-centred health and long-term care that promote healthy lives and well-being. The EU has an influence on social protection through legislation about minimum standards and recommendations to member states in the European Semester.
3. Ensure universal access to goods and services to participate in society
Universal access means to make goods and services accessible to persons with disabilities in a vast number of domains: housing, urban development, transport, financial services and many others. It means designing spaces and environments, including digital environments, so that everyone can use them to her or his full potential. The EU supports this through legislation, funding and exchange of practices.
–
For more information, see: 
AGE's Manifesto: Towards a Europe for all ages
Older Persons' Self-Advocacy Handbook on Human Rights
–
Photo: Nick Karvonis
Political Parties On Issues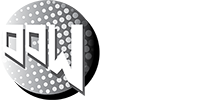 The On Our Watch project brings together Civil Society Organisations working on all kind of topics. As representatives of and in direct contact with citizens, organisations have a strong role to play in holding the European Parliament accountable to the public. By joining forces in the context of the #EUelections2019 (23-26 May), On Our Watch offers a comprehensive overview of the key issues that European citizens care about.
Want to join? Get in touch! Contact: christian.skriverik[@]europeanmovemnt.eu  | Address: Place du Luxembourg 2, B-1050, Brussels | Phone: +32 2 508 30 83