In 2017, we lost more tropical trees than in almost any year on record partly caused by EU investment in and imports of timber, palm oil, beef and other commodities. EU forests are also disappearing fast, in part due to increased harvesting for bioenergy. Even the most valuable primary forests are not spared.
Forest Pledge: deforestation and the role of EU policymakers
The EU has both the power and responsibility to support the restoration of forests for people and wildlife.
More than 50 NGOs and forest experts and defenders from all over the world have come together to ask future MEPs to pledge to promote policies that would protect and restore forests worldwide by recognising and securing forest peoples' territories and their rights, including the rights of women.
Therefore, the upcoming European Parliament should;
1. Promote an EU Action Plan to Protect Forests and Respect Rights
An EU Action Plan should include new laws to ensure that products placed on the EU market, or supported by the EU financial sector, do not cause negative environmental and social impacts like deforestation, forest degradation or human rights abuses.
2. Promote forest protection and restoration
The EU's 2050 Long Term Climate Strategy, should promote support for forest protection and restoration, to keep the
increase in global temperature below 1.5°C and avoid the worst impacts of climate change.
3. Implement the FLEGT Action Plan and VPAs
Effective implementation of the EU Forest Law Enforcement, Governance and Trade (FLEGT) Action Plan, specifically Voluntary Partnership Agreements, and the EU Timber Regulation – will help end the trade in illegal timber.
–
Forest Pledge: 
For more information, visit the Fern website.
Political Parties On Issues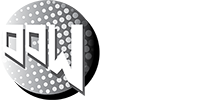 The On Our Watch project brings together Civil Society Organisations working on all kind of topics. As representatives of and in direct contact with citizens, organisations have a strong role to play in holding the European Parliament accountable to the public. By joining forces in the context of the #EUelections2019 (23-26 May), On Our Watch offers a comprehensive overview of the key issues that European citizens care about.
Want to join? Get in touch! Contact: christian.skriverik[@]europeanmovemnt.eu  | Address: Place du Luxembourg 2, B-1050, Brussels | Phone: +32 2 508 30 83