EUROPEAN POLITICAL PARTIES
For many, the names of the European Political Parties may seem unfamiliar when compared to the names of the National Parties their local candidates represent. At the European level, the Members of the European Parliament sit in political groups organised by political affiliation, not nationality.
Visit the European Parliament website for more information. 
Political Parties On Issues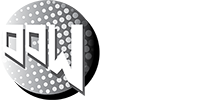 The On Our Watch project brings together Civil Society Organisations working on all kind of topics. As representatives of and in direct contact with citizens, organisations have a strong role to play in holding the European Parliament accountable to the public. By joining forces in the context of the #EUelections2019 (23-26 May), On Our Watch offers a comprehensive overview of the key issues that European citizens care about.
Want to join? Get in touch! Contact: christian.skriverik[@]europeanmovemnt.eu  | Address: Place du Luxembourg 2, B-1050, Brussels | Phone: +32 2 508 30 83