The European elections will set the tone for the future of Europe. Over the last years, the unity of Europeans and the strength of our values of respect for human dignity, freedom, democracy, equality, the rule of law, and human rights have been put through many tests. We are fundamentally convinced of the importance of a united and inclusive Europe. We want to champion sustainable food and farming as catalysts for greater unity, solidarity, and a fairer and healthier future.
Food and Farming System in Europe
Current trends show that Europe food systems are far from ideal: in 2016, 9.1% of the EU population was unable to afford a quality meal every second day (Eurostat 2017); between 2003 and 2013, more than a quarter of European farms disappeared (Eurostat 2015); 20% of the food produced in the EU is lost or wasted each year (EC). Therefore, the ask the future Members of the European Parliament:
1. Do not tinker with policies: support the transition towards a Common Food Policy
Put an end to conflicting policy objectives and costly inefficiencies, in order to address climate change, halt biodiversity loss, curb obesity, and make farming, fishing, and food production viable for the next generation.

Meaningfully involve a wider range of stakeholders by shifting the focus from agriculture alone (and other sectoral policy areas) to food more broadly.

While supporting the transition to a Common Food Policy, ensure that other policies can become stepping stones in the process – starting with the Common Agricultural Policy.
2. Fight Climate Change
Give centre stage to food and farming systems: they play a key role in fighting climate change.

Update climate targets to include the mitigation potential of animal agriculture: targets should determine what role the reductions in intensive farming and the shift towards more sustainable agriculture can play in the nationally determined contributions.

Promote the establishment of a binding Union-wide food waste reduction target from agricultural production to consumption – from farm to fork.
3. Promote Biodiversity
Ensure that the conventional breeding of plants and animals is kept free from patent claims

Support the application of the ruling by the European Court of Justice of 2018, clarifying that new techniques of genetic engineering fall under EU legislation on GMOs

Support the development of a dedicated legally binding framework covering the main soil threats, including biodiversity loss, erosion, organic matter decline and contamination.
–
For more information, see: Slow Food Manifesto – European Elections 2019
Political Parties On Issues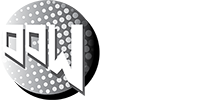 The On Our Watch project brings together Civil Society Organisations working on all kind of topics. As representatives of and in direct contact with citizens, organisations have a strong role to play in holding the European Parliament accountable to the public. By joining forces in the context of the #EUelections2019 (23-26 May), On Our Watch offers a comprehensive overview of the key issues that European citizens care about.
Want to join? Get in touch! Contact: christian.skriverik[@]europeanmovemnt.eu  | Address: Place du Luxembourg 2, B-1050, Brussels | Phone: +32 2 508 30 83